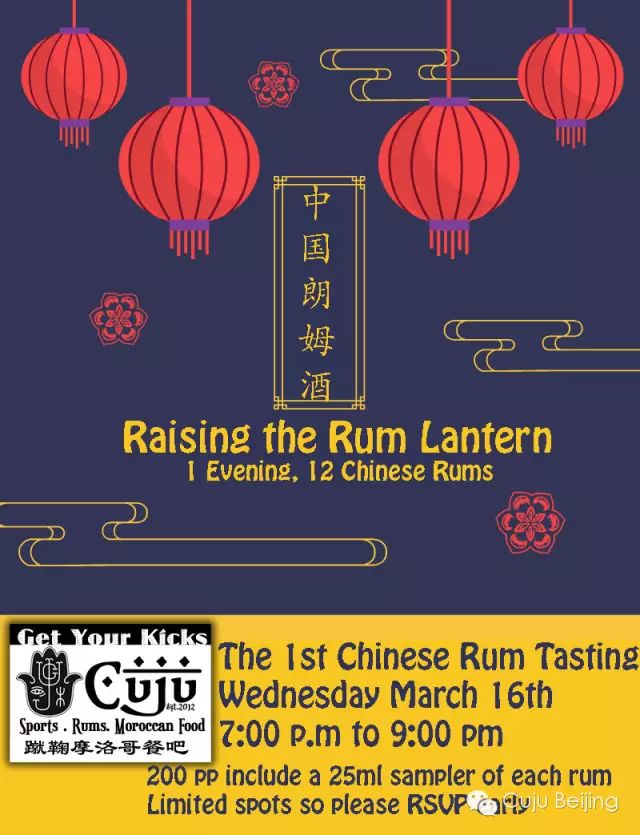 After months of research, phone calls and internet browsing, I'm pleased to bring you the first ever (That we know off) Chinese Rum tasting at Cuju!
I've personally spent months researching and finding these little babies and can say they're the best of sugar goodness that China produces at the moment.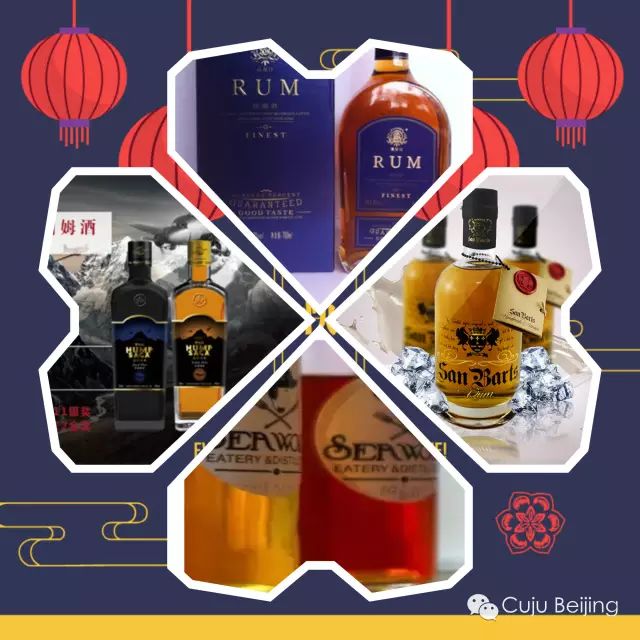 We have 3 rums from Yunnan Province, 3 Rums from Guangxi Province, 2 Rums from Beijing, 1 Rum from Shandong Province as well as Cuju's own infusions! And we want you to come sample them and learn about them!
Wednesday March 16th
7:00 p.m to 9:00 pm
200 pp include a 25ml sampler of each rum (12 Total)
Limited spots so please RSVP early
email: cujubeijing@gmail.com   or contact Badr directly